Ballast Point Pursues East Coast Site
In early 2015, San Diego-based Ballast Point Brewing knew it was time to expand in the U.S. The brewery had met its capacity and wanted to tap into the East Coast and Midwest markets. Ballast Point was looking to open a brewery, distribution center, tasting room, and restaurant, and had key requirements for the high-caliber project: a strategic, easily accessible location; a site with enough acreage and room for growth; and a quality of life that fits the company's unique culture.
Fresh off big wins like Stone Brewing and Deschutes Brewery, Virginia was confident it could offer Ballast Point, one of the largest craft brewers in the United States, its ideal East Coast site.
The Virginia Solution
Just Add (Quality) Water
Home to over 250 licensed breweries, the Commonwealth has become a destination for beer and beer lovers, and winning a brand like Ballast Point was a top priority for Virginia.
The Roanoke region was emerging as its own craft brewing hub within the Commonwealth when Ballast Point began its search for a second operation. After Botetourt County joined the Western Virginia Water Authority in 2015, the County could offer abundant water resources of exceptional quality, making the region extremely competitive for this project, as well as other brewing operations.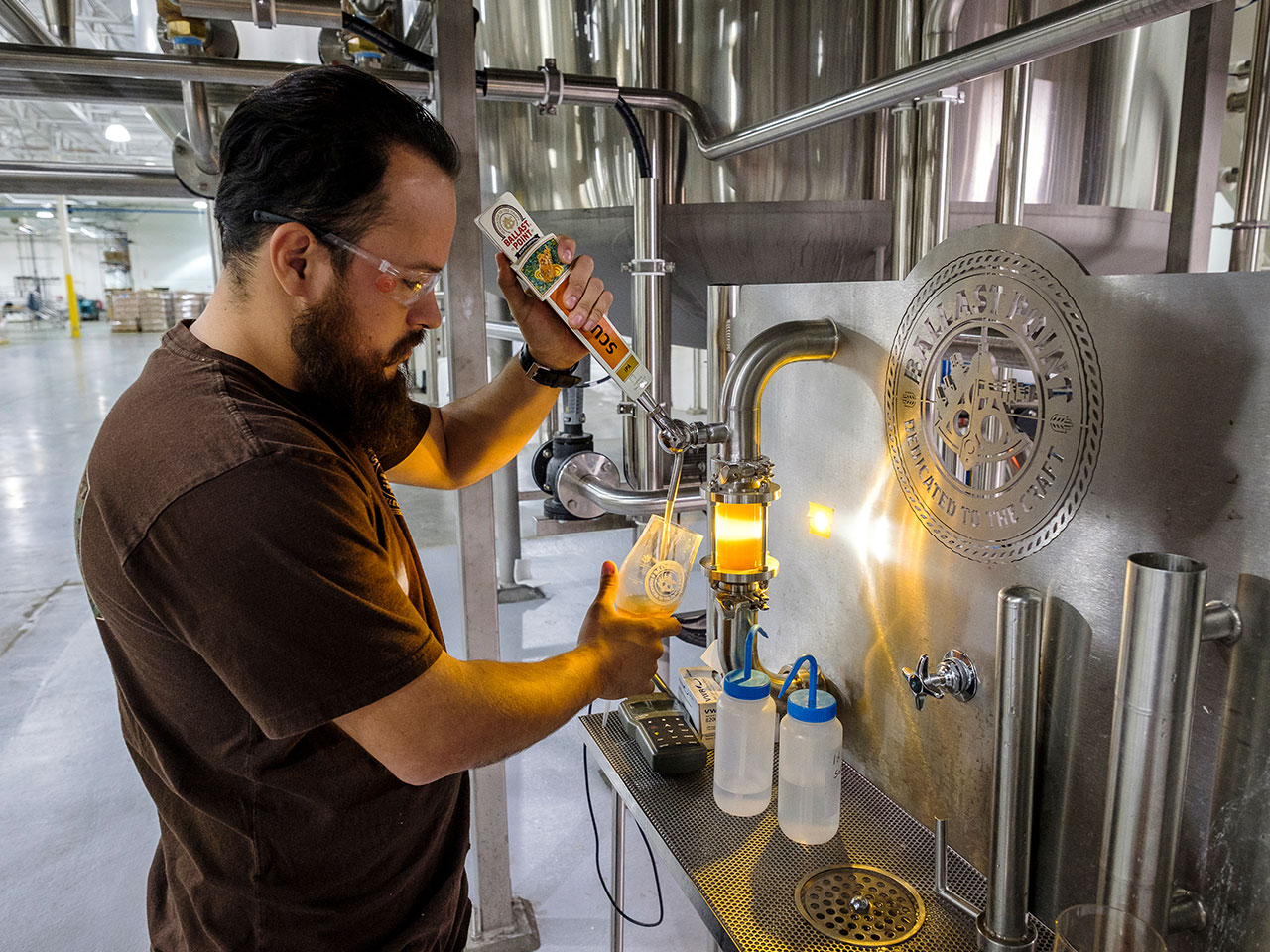 Get Outside
In addition to a plentiful water supply, the Roanoke region's picturesque setting in the beautiful Blue Ridge and Allegheny Mountains delivers a quality of life focused on recreation and outdoor living that appealed to the spirit of Ballast Point and its target audience. With assets such as the Appalachian Trail, Blue Ridge Parkway, James River, and Smith Mountain Lake, the region is home to 600 miles of trails, 22 miles of urban greenways, 24 rivers and creeks, 300,000 acres of national forest, and the second-largest municipal park in the United States, Carvins Cove.
The Roanoke region has also been awarded a Silver-Level Ride Center by the International Mountain Bicycling Association, a prestigious designation that recognizes the pinnacle of mountain biking communities. As the only location east of Michigan to have received the award, Roanoke is renowned for its extensive trail networks and passionate mountain biking community.
We are fortunate that there is a growing appreciation for our beer across the country and the world, and opening a brewery location in Virginia will better allow us to get fresh, great quality beer in the hands of our customers. 

Jack White Founder, Ballast Point Brewing and Spirits
Access Granted
The region's central location also proved to be critical. With a strategic location set halfway between Florida and Maine, 47 percent of the U.S. population falls within a 10-hour drive of Virginia, an attractive asset for beer distribution. With the third-largest state-maintained highway network and 14 commercial airports, the Commonwealth's modern transportation infrastructure ensures optimal market access for distribution. Interstate 81, which begins in Tennessee and ends in upstate New York, intersects Botetourt County, and Interstate 64 is just a 20-mile drive.
Ballast Point Brews in Botetourt County
After a competitive search, Ballast Point announced in May 2016 that Botetourt County, Virginia would be the new home of its East Coast operation.
Virginia Career Works assisted the brewery with a job fair, enabling Ballast Point to hire approximately 100 employees to date and commence beer production at the new facility. The company's decision to locate in the Roanoke region further solidifies the area's reputation as a destination for the craft and specialty beverage industries.