Owens & Minor Looks to Consolidate Client Engagement Centers
Founded in 1882 in Richmond, Virginia, Owens & Minor has evolved from a sole retail shop to a leading global health care solutions company. Seeking to consolidate its client engagement activities located throughout the U.S. into one state-of-the-art facility, Owens & Minor wanted a sizeable urban location that would attract an educated workforce.
The company's search encompassed 60 cities around the nation, ultimately zeroing in on Richmond as a finalist for its innovative Client Engagement Center. Due to Owens & Minor's 135-year history and 200 client engagement employees in the Richmond region, it was a priority for the Commonwealth to win the company's Client Engagement Center.
The Virginia Solution
Virginia Through a New Lens  
With its headquarters located minutes from downtown Richmond, Owens & Minor was already familiar with the region. However, Virginia's economic development team encouraged the company's decision-makers to evaluate Richmond with the same standards as competing cities. The team also facilitated meetings with local companies, lending Owens & Minor different corporate perspectives on its home region.
Virginia has been the home of Owens & Minor for more than 135 years, and we are very pleased to expand our presence in Richmond with this new initiative. This project will support our plan to build the most efficient and intelligent route to market for health care products and supplies. The downtown Client Engagement Center will support standardization and enhanced service to our nationwide customers who are asking for our assistance in adapting to a changing health care market. The CEC will provide a scalable platform for future growth, as well as higher levels of service to our customers.

Cody Phipps Chairman, President & CEO, Owens & Minor
Over the past decade, Virginia's capital city has become a magnet for professionals. Three universities with a combined student population of nearly 40,000 are within city limits, providing a natural pipeline of talent for the region annually. Investments in the city's downtown river and park system, one of the fastest-growing craft beer communities in the country, and an acclaimed restaurant scene have all helped make Richmond an attractive destination for talented professionals and their families. As the growing cost of living has become a deterrent for big-city living, allowing smaller, more affordable metropolitan areas, like Richmond, have begun to attract and retain a larger workforce.  
In addition to offering Owens & Minor's desired workforce, the city could provide 90,000 square feet of premier office space. Set right on the James River, Riverfront Plaza is an iconic pair of buildings in the Richmond skyline. Boasting 360-degree views of the river and downtown, the modern office could undoubtedly be helpful in attracting quality talent.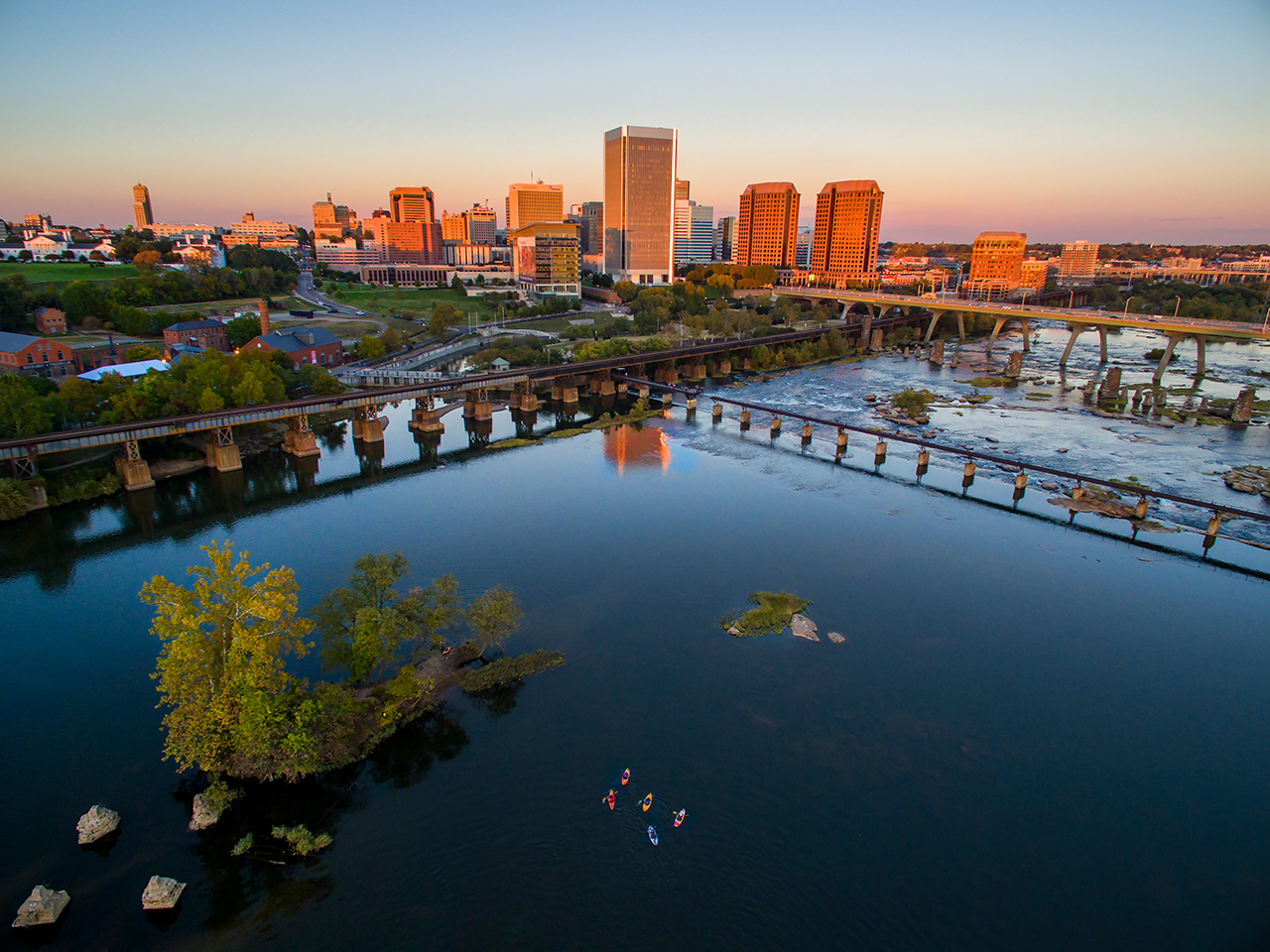 There's No Place Like Home
In February 2017, Owens & Minor announced that the City of Richmond would be the home of its Client Engagement Center, which will house approximately 500 teammates, including 300 new positions. The company moved into Riverfront Plaza in 2017 and is on track to hire its 300 new employees by 2020.