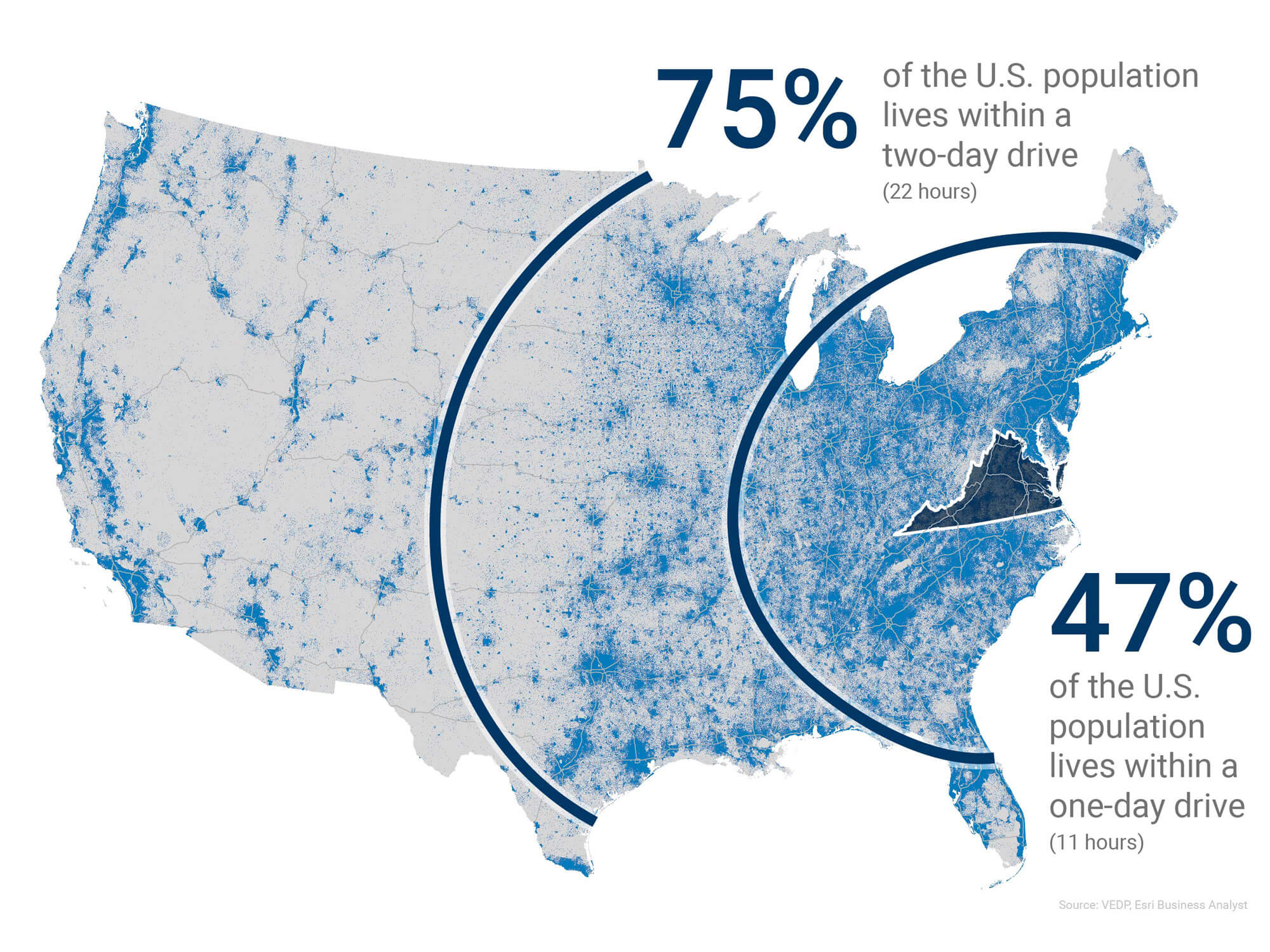 Convenient Access to Customers
An abundant supply of raw material and exceptional logistics infrastructure make Virginia a natural landing point for companies in the wood products industry.
Virginia serves as an ideal location for wood products companies, with its abundant forestland combined with a transportation network that provides convenient access to customers. The Commonwealth's strong infrastructure ensures optimal access to major east/west and north/south interstate highways, rail lines, and seaports.