Virginia Economic Review
Each issue of Virginia Economic Review will provide an insider look at Virginia's economy, its diverse array of world-class companies, its amazing talent, and its stunning natural beauty, as well as insights from national thought leaders.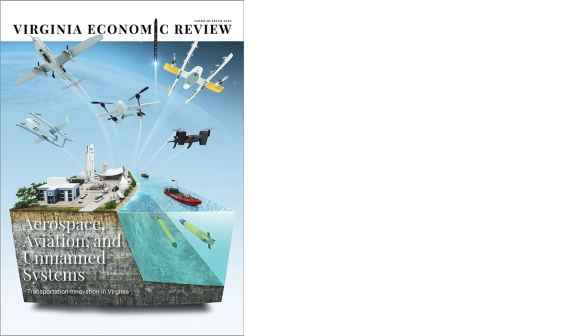 This issue highlights Virginia's place at the forefront of the aerospace, aviation, and unmanned systems industries.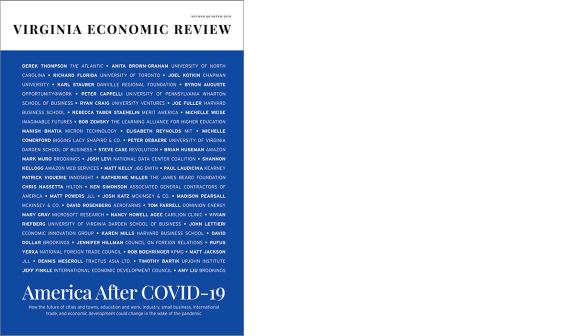 This special feature issue highlights permanent changes that may occur across various sectors of American life as a result of the COVID-19 pandemic.
Hershey currently employs more than 1,000 people in the Commonwealth, with the majority located at its Stuarts Draft manufacturing facility. The plant plays a critical role in the company's growth and the production and delivery of its products to global consumers, so when Hershey began its site selection process, of course Virginia was in the running.
The Stihl family decided to open a manufacturing facility in Virginia Beach in 1974. For over 45 years, STIHL has been an invaluable corporate partner in the Commonwealth.
Media Contact
Suzanne Clark
804.545.5600
sclark [at] vedp.org