Virginia Economic Review
Each issue of Virginia Economic Review will provide an insider look at Virginia's economy, its diverse array of world-class companies, its amazing talent, and its stunning natural beauty, as well as insights from national thought leaders.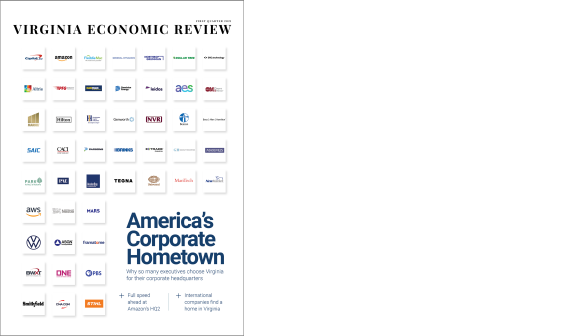 This issue highlights why so many executives choose Virginia for their corporate headquarters.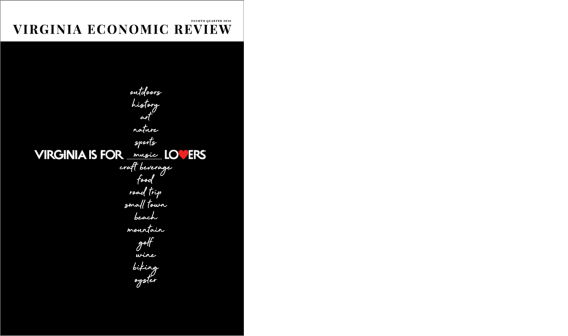 This issue highlights Virginia's outstanding quality of life, including its natural beauty, four-season climate, and cultural and family amenities.
After a 14-month competitive site selection process during which Amazon received 238 proposals from communities across North America, the tech giant announced plans in 2018 to invest approximately $2.5 billion to establish a major new headquarters (HQ2) in Virginia, creating more than 25,000 high-paying jobs. Virginia successfully secured the historic project through unprecedented state, regional, and local partnerships. The foundation of the cooperative pitch for Amazon HQ2 was centered on Virginia's thriving tech sector and talent—including a commitment to a pipeline for the future.
Nearly 20 years after the company's first investment in the Commonwealth and with thriving operations in both Northern and Southern Virginia, Microsoft continues to evolve its technology to meet customer needs. As a publicly held corporation with revenues surpassing $125 billion and nearly 156,000 employees worldwide, Microsoft is actively answering the call for increased cloud services, requiring a new operation with strategic access to its customer base and a reliable pool of tech talent.
Media Contact
Suzanne Clark
804.545.5600
sclark [at] vedp.org