Virginia Economic Review
Each issue of Virginia Economic Review will provide an insider look at Virginia's economy, its diverse array of world-class companies, its amazing talent, and its stunning natural beauty, as well as insights from national thought leaders.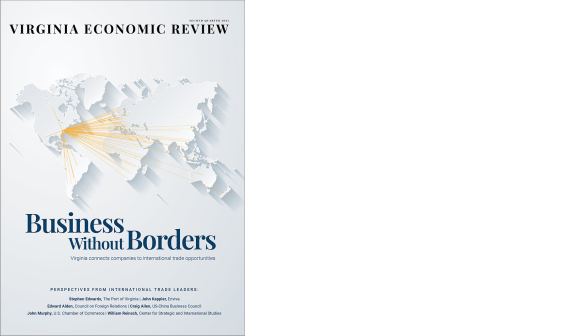 This issue explores the economic value that international trade brings to companies and consumers and details Virginia's plan to boost exports by 50% over the next 10–15 years.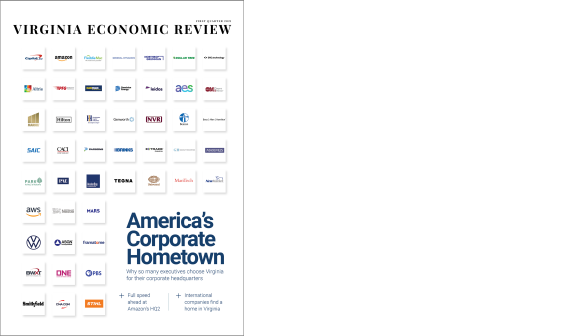 This issue highlights why so many executives choose Virginia for their corporate headquarters.
Company leadership began an evaluation of all consumer healthcare R&D facilities with a vision to build leading research and development capabilities into the future. The global R&D headquarters in the City of Richmond quickly stood out as a contender for an expansion.
Headquartered in Newport News, Virginia, Huntington Ingalls Industries is America's largest military shipbuilding company and a provider of professional services to partners in government and industry. HII's Newport News Shipbuilding employs over 25,000 Virginians, making it the largest industrial employer in the Commonwealth and the largest shipbuilding company in the United States.
Media Contact
Suzanne Clark
804.545.5600
sclark [at] vedp.org