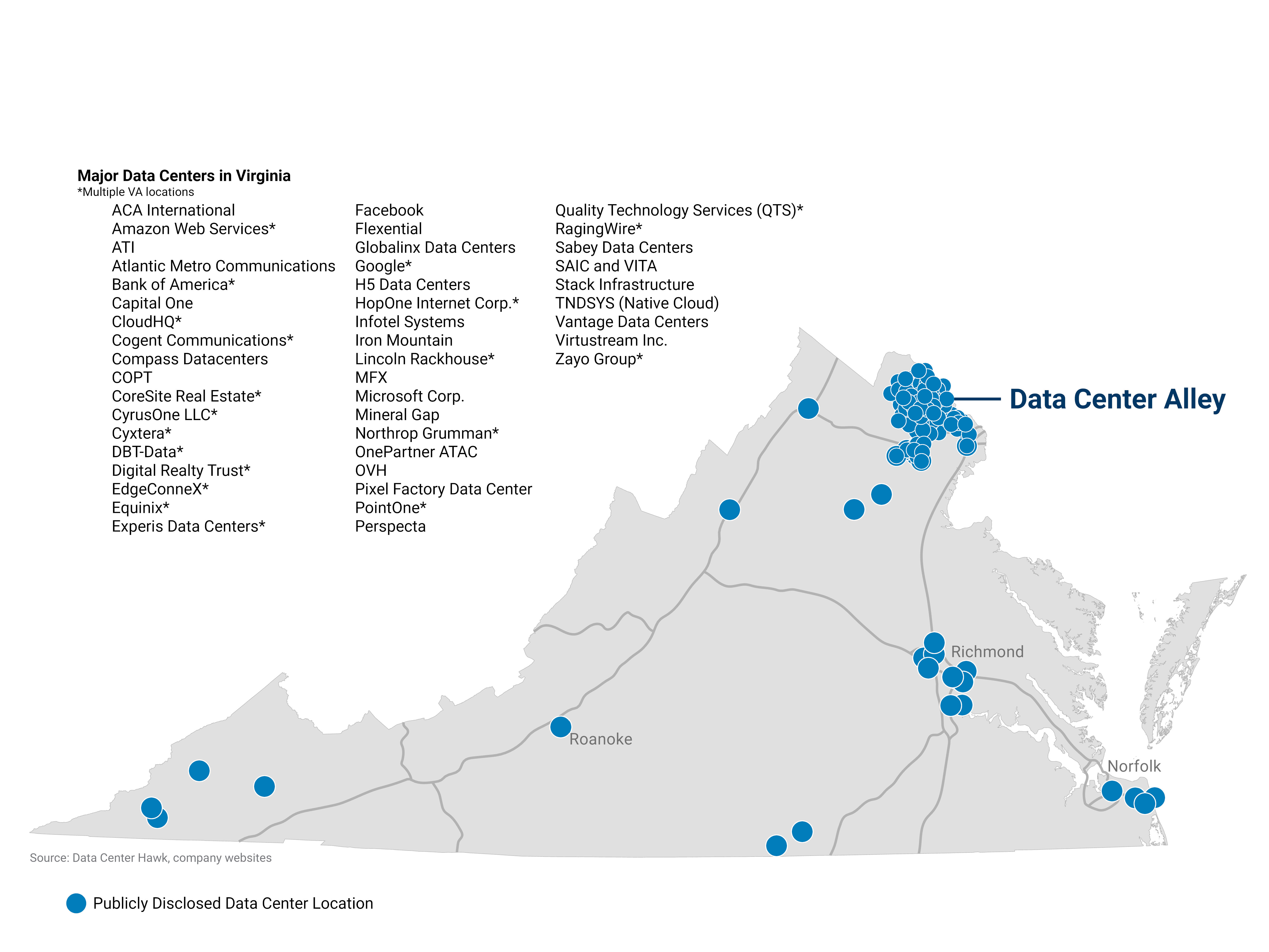 The World's Leading Data Center Market
Virginia's density of fiber, substantial existing industry, reliable and competitively priced power, strategic location, and low risk for natural disasters are a sample of the reasons it is the leading location for the data center market.
According to JLL, Northern Virginia is the largest market for data center space in the U.S., home to over 12 million square feet of commissioned data center space, representing over 800 megawatts of commissioned power. Much of the industry's presence is concentrated in Loudoun County, known as "Data Center Alley", and it is estimated that up to 70% of the world's internet traffic flows through Loudoun's data centers each day. Increasingly, many areas throughout the Commonwealth are seeing major data center investment.