Business Retention and Expansion Program
VEDP's BRE program helps support the growth of existing Virginia firms through business site visits, corporate HQ calls, supply chain strategies, and business intelligence. Managers want to understand the challenges and opportunities for a company's growth as well as identify opportunities to improve Virginia's business climate.
VEDP's BRE managers carry out a targeted outreach strategy to key Virginia businesses in partnership with local and regional economic development offices and serve as a resource for Virginia's traded-sector and economic-growth driver companies.
For more information on VEDP's BRE program, please contact a regional BRE manager.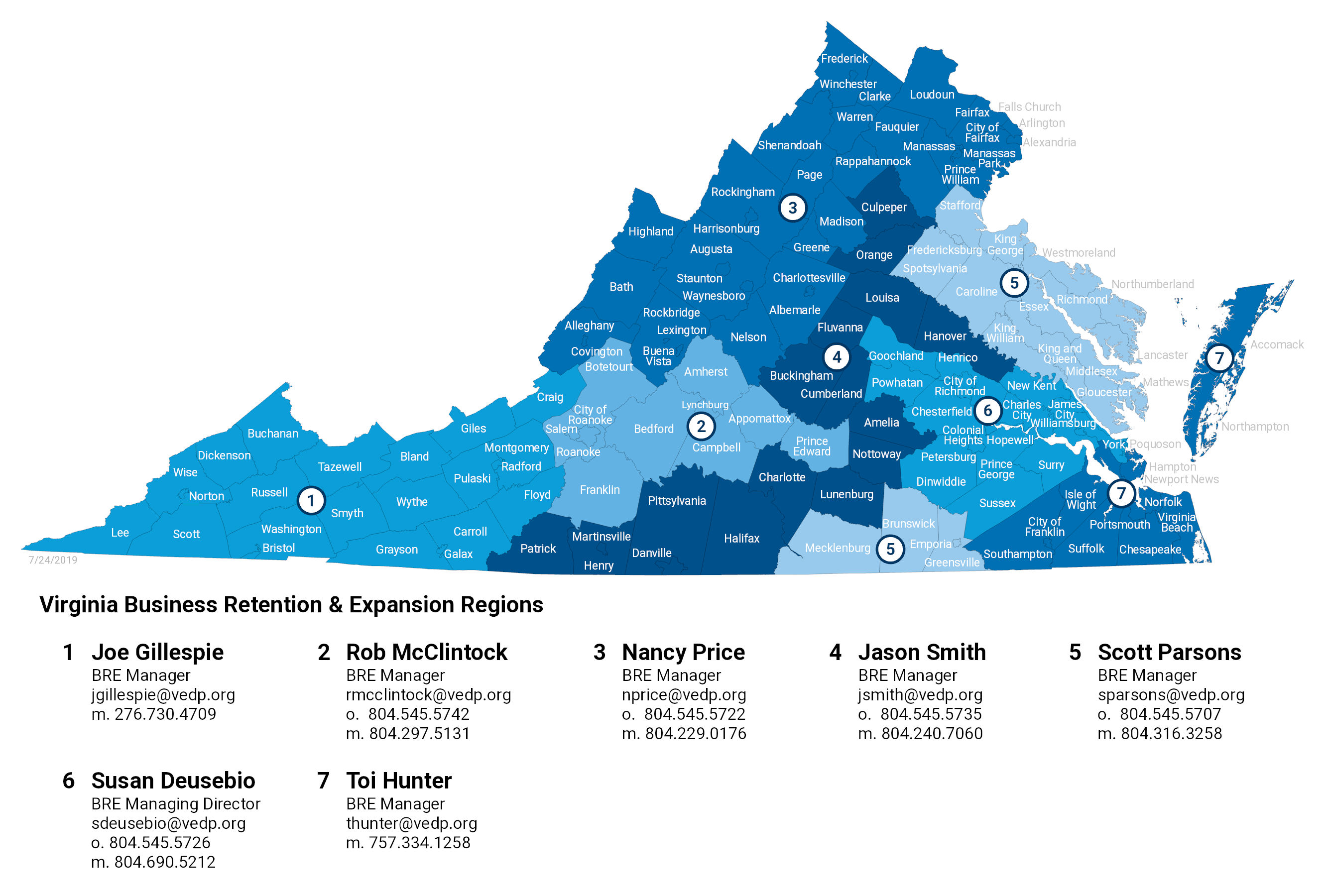 Workforce Solutions
VEDP's Workforce Solutions Division connects companies with workforce partners and resources and administers the Virginia Jobs Investment Program (VJIP).
Working with a network of partners that include the Community College System, 4-year colleges and universities, the Virginia Employment Commission, career and technical education providers, and local and economic developers, the Workforce Development division can provide:
Labor market data
Marketing for talent
Job descriptions
Talent sourcing
Candidate screening
Employee handbooks
Pre-employment assessments
Ongoing training
Incentives and grants
In addition, the Workforce Solutions Division, through VJIP, supports job creation in Virginia by reducing upfront human resource development costs for new and expanding companies by providing cash reimbursements to offset recruiting and training costs and providing consulting services.
For more information on VEDP's Workforce Solutions Division's services, please contact a regional manager.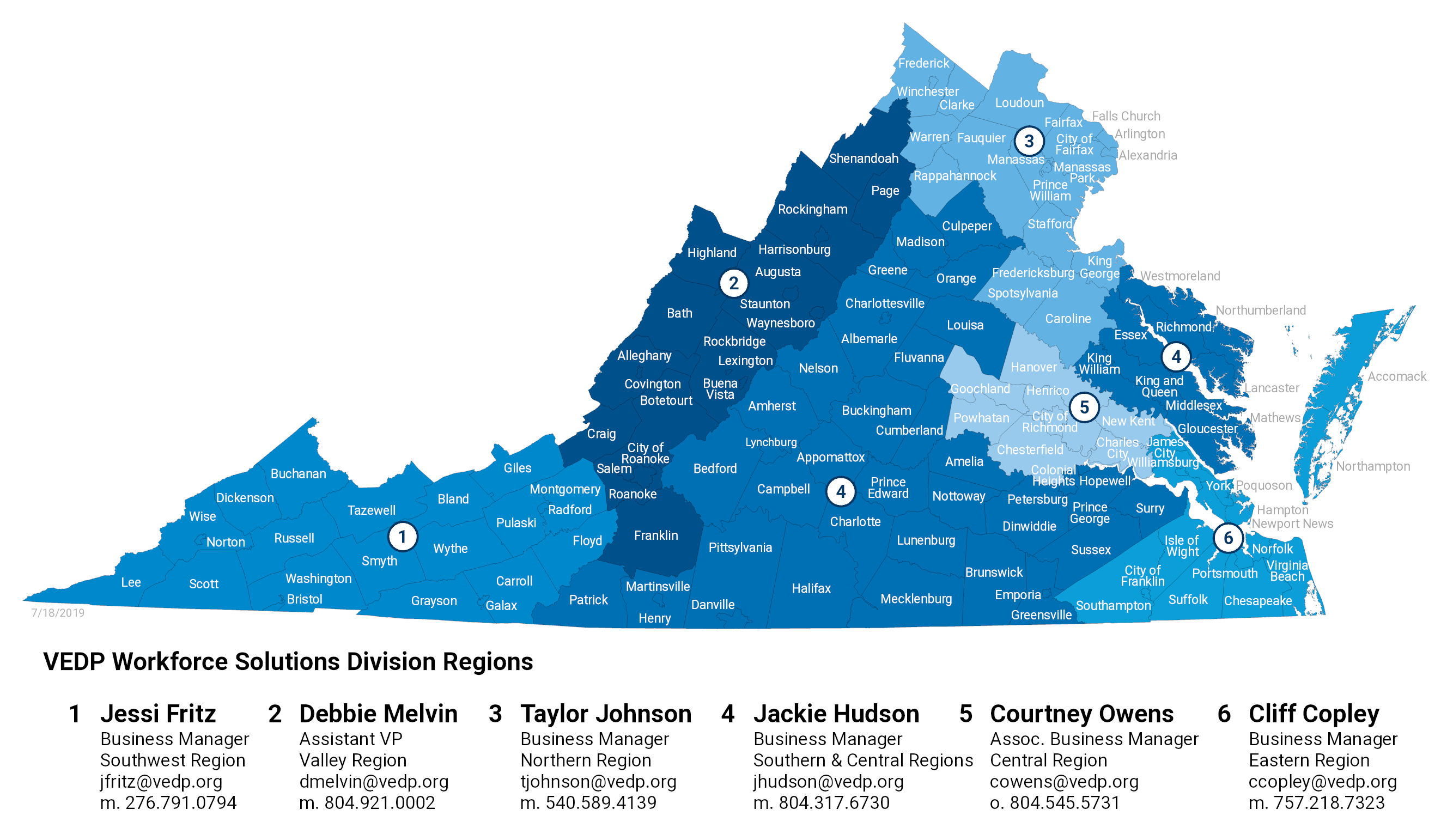 International Trade
The mission of VEDP's division of International Trade is to increase the number of Virginia companies selling overseas and their volume of international business. VEDP helps both new and experienced exporters enter new international markets.
VEDP's International Trade programs provide direct support to Virginia businesses committed to increasing their international export sales as a corporate growth strategy. These services help businesses identify potential new markets, develop market entry strategies, and locate possible distributors and representatives for products or services – all at little to no cost.
Virginia businesses interested in increasing international sales and growing market share can benefit from export development programs, publications, resources, and market research.
VEDP's International Trade division currently provides the following programs and services:
Global Defense Program
International Market Research
State Trade Expansion Program (STEP)
Trade Missions
Trade Show Program
Virginia Leaders in Export Trade (VALET)
For more information, contact a local Trade Manager.