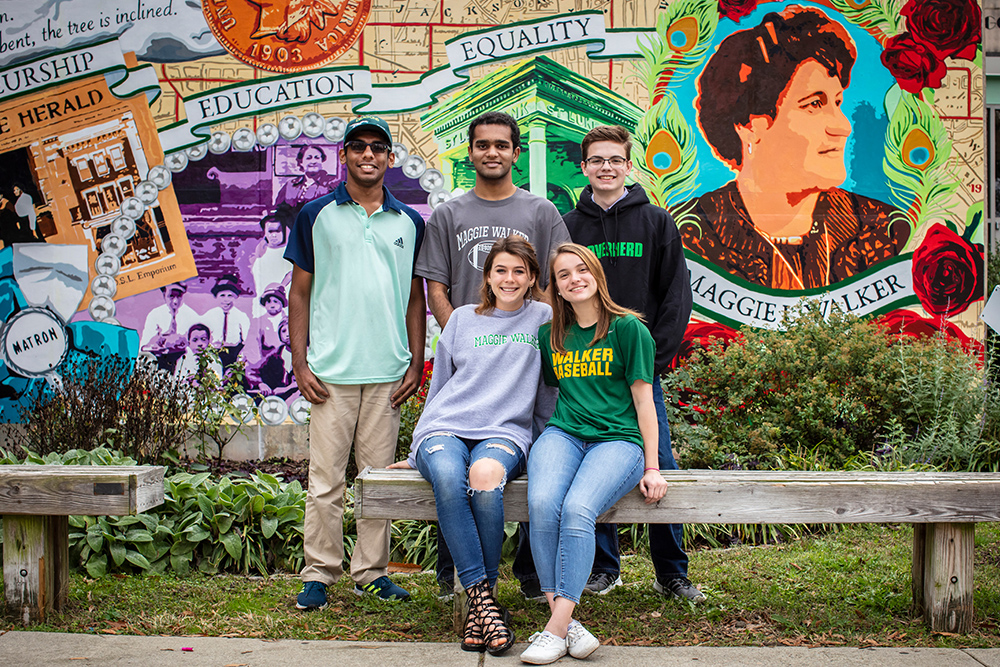 Maggie Walker Governor's School
Developing the Talent of Tomorrow
Virginia's K-12 system prepares students from a young age for success in a modern economy. The Commonwealth's leaders have made access to STEM education a priority for students.
In 2018, Virginia was the 11th-ranked state in the country for percentage of 11th and 12th graders who were enrolled in an AP course.
The Commonwealth was the first state in the nation to adopt CS standards across the K-12 continuum, having integrated these disciplines into Standards of Learning (SOLs) in 2016.
The 2019 U.S. News & World Report's "America's Best High Schools" ranks 278 out of 323 Virginia high schools among the top 75% of nationally ranked high schools. Fairfax County's Thomas Jefferson High School for Science and Technology is ranked as the 4th "Best High School" in the nation, 2019.
Wallet Hub ranks Virginia as one of the best school systems (No. 4) in their 2020 States with the Best & Worst School Systems ranking.
In 2018, more than 65% of high school graduates continue to a two-or four-year degree program or other continuing education plan.