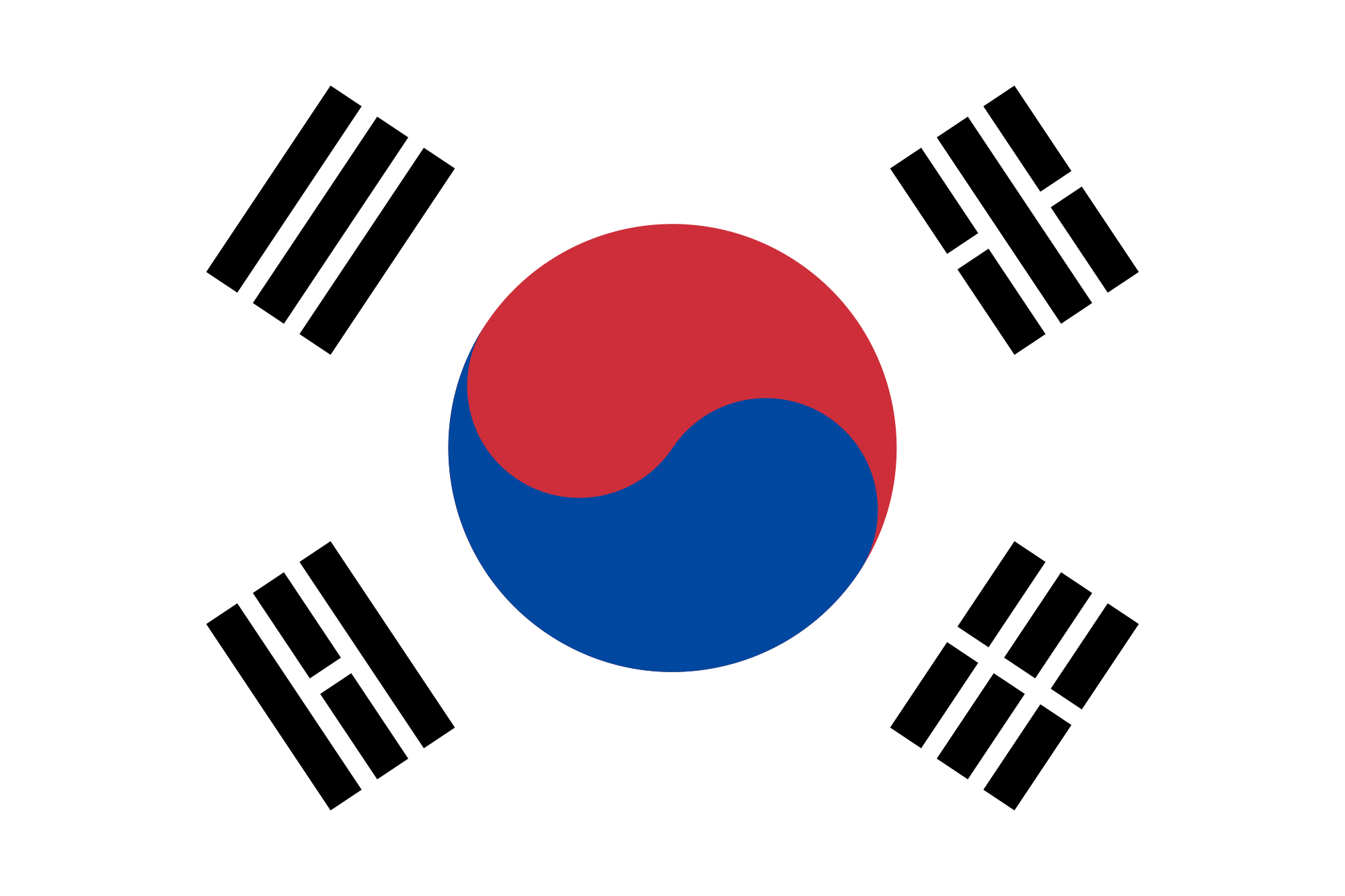 South Korea
Virginia's diverse economy and strong business climate provide a gateway to North America for South Korean companies.
Country Contact
South Korean companies will find easy access to the U.S. market with 47% of the U.S. population located within a one-day drive of Virginia. The Commonwealth's strong transportation infrastructure ensures optimal access to major east/west and north/south interstate highways and rail lines, regional and international airports, and seaports.
Virginia's exceptional logistics include:
Six interstate highways
Two Class 1 railroads – CSX and Norfolk Southern
16 commercial airports serving Virginia, including Washington Dulles International
3rd-largest port on the East Coast - The Port of Virginia
The Port of Virginia is planning for additional growth with major expansion projects currently underway, and is the only port on the East Coast authorized for 55-foot channel depths to handle the larger cargo ships of the future as first and last port of call. The Port of Virginia moved 2.8 million TEUs in 2017 – making Virginia an ideal location for import or export centers.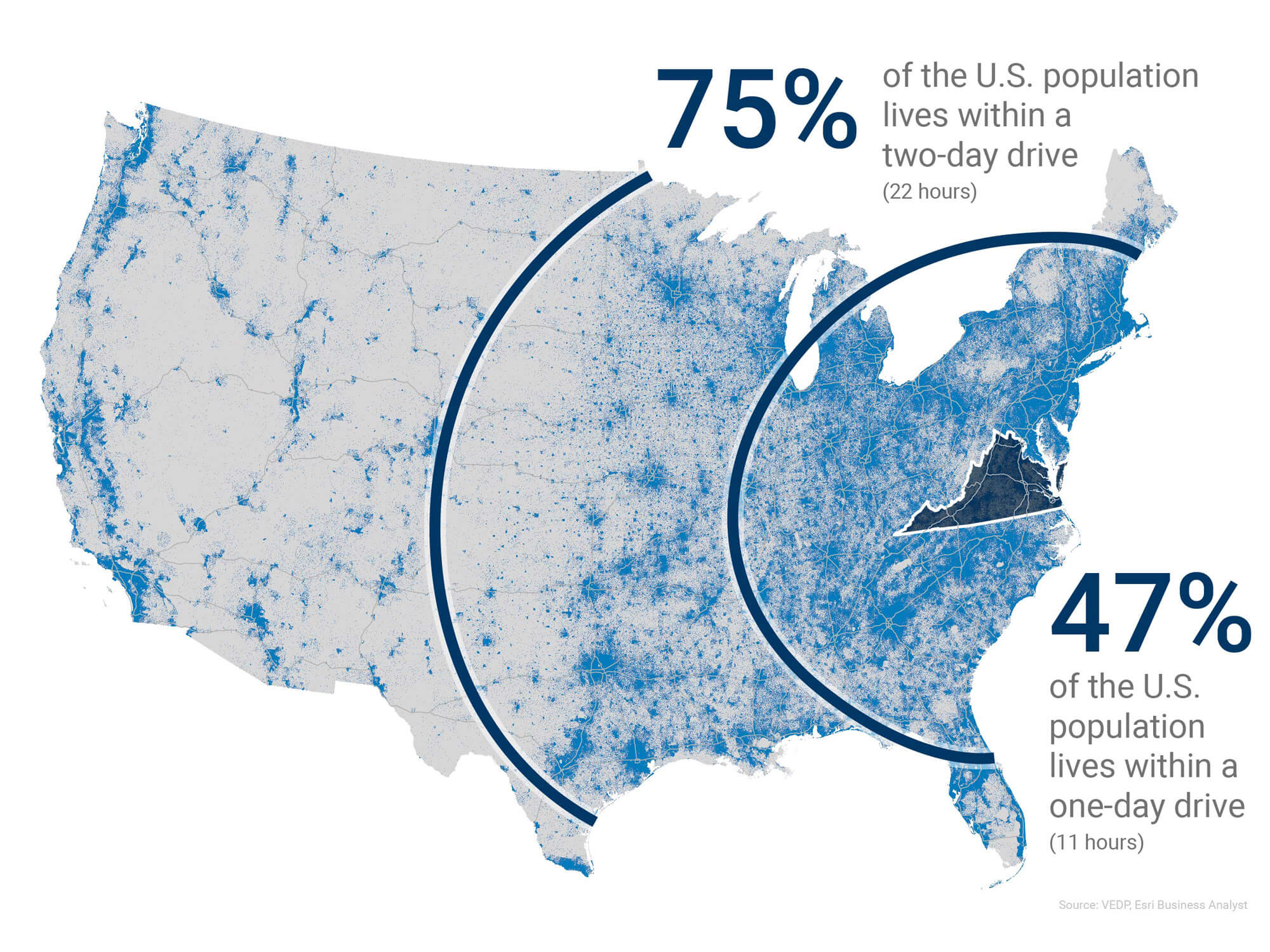 Korean population in Virginia is over 82,000 – 5th largest in the U.S.
U.S. Census
Virginia is adjacent to Washington, D.C., and within 480 kilometers of New York City.
Virginia's proximity to Washington, D.C., allows for quick access to U.S. Embassies and federal decision-makers. Nonstop service to Seoul is available on Korean Air from Dulles International Airport, located in Virginia.
In Virginia, you will find a business-friendly environment. More than 800 internationally owned companies are located here, and the international base continues to grow.
One example of the strong relationship between Virginia and South Korea was the establishment, in 2014, of George Mason University Korea. GMU Korea is strategically located in the Incheon Global Campus (IGC). Degree programs offer students the unique opportunity to spend three years at GMU Korea in Songdo and one year in the U.S. at the campus in Fairfax, Virginia.
Virginia offers a wealth of excellent power, water, telecommunications, and other business infrastructure resources necessary to succeed in today's global economy. Many large companies have located major facilities and backup operations in Virginia because of state-of-the-art telecommunications infrastructure and dependable electric utilities.
Virginia has a competitive cost environment for business:
Electricity rates are below the U.S. average at 6.26 cents per kilowatt hour vs. 6.88 cents nationally
Unemployment insurance taxes are the 7th-lowest in the nation and 53% lower than the national average
Average workers' compensation costs among the nation's lowest
Building costs that range from 6% to 21% below the national average, depending on the region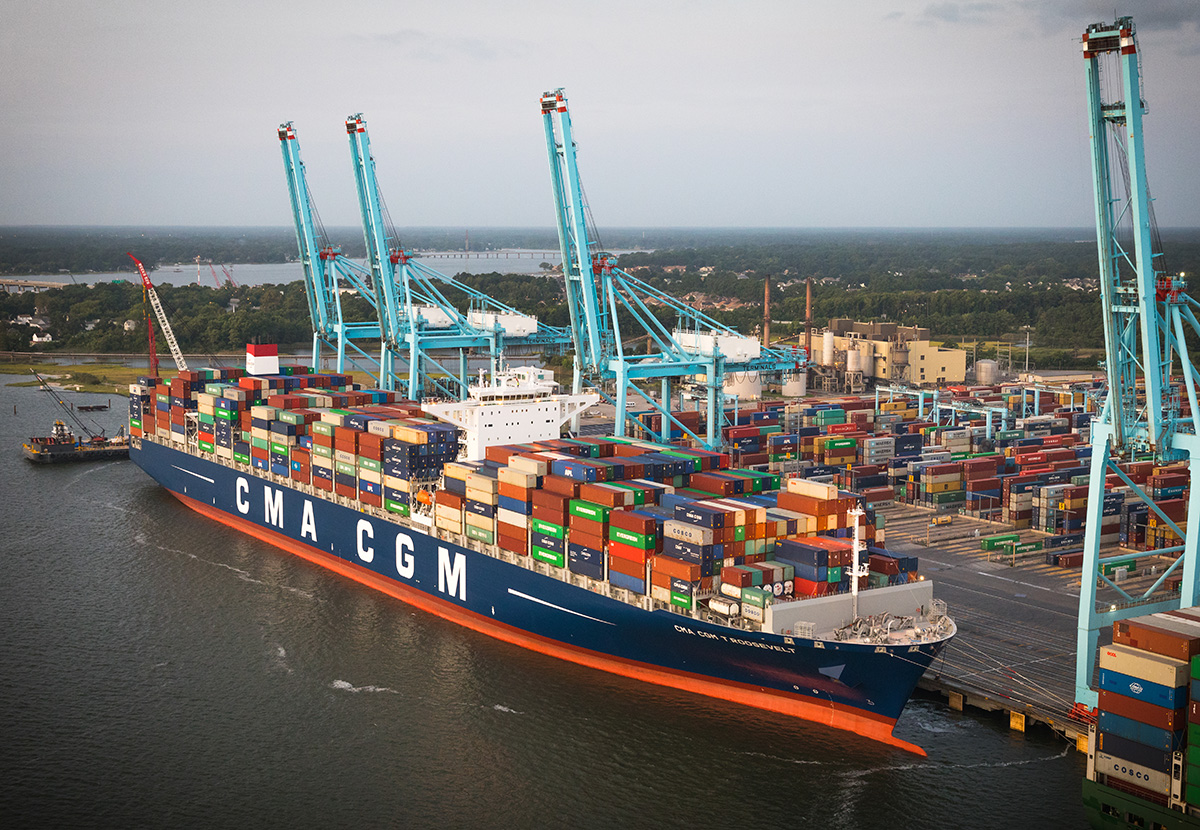 Virginia International Gateway, Portsmouth
Virginia ranks No. 6 in the U.S. in educational attainment – 38% of the population between ages 25-64 has a bachelor's degree or higher.
U.S. Census
Virginia is ranked No.1 by CNBC No.4 by Forbes in their Best States for Business studies. The Commonwealth also ranked No. 3 in the Forbes study for regulatory environment, which looks at labor regulations, tax incentives, health insurance mandates, and occupational licensing.
Virginia's biggest strength lies in the quality and productivity of its workforce. Virginia is a right-to-work state and, at 5.9%, has the ninth-lowest unionization rate in the country. Virginia is known for its world-class higher education system that provides a strong pipeline of new graduates from local and regional universities. The Virginia Community College System, comprising 23 community colleges, provides occupational and technical training programs, many of which are designed specifically to meet the needs of nearby industries.
Virginia ranked No. 7 as Safest State in America
U.S. News & World Report, 2018
Virginia is also a great place to live. Virginia's diversity can be seen in its variety of landscapes, from Atlantic Coast beaches to the Blue Ridge Mountains. Virginia is home to a moderate four-season climate and provides a wealth of options for your employees to enjoy.
Korean Companies with Virginia Locations
Foreign investment accounts for more than 187,000 jobs in Virginia. A number of Korean companies have operations in Virginia, including:

The overwhelming support received, along with the skilled workforce and excellent standard of living in the Commonwealth, were key factors contributing to our decision. Hanwha Azdel has experienced significant growth and success in Virginia, and we are confident that our decision to expand in the Commonwealth will continue to drive our growth and innovation.

Justin Keum CEO, Hanwha Azdel, Inc.