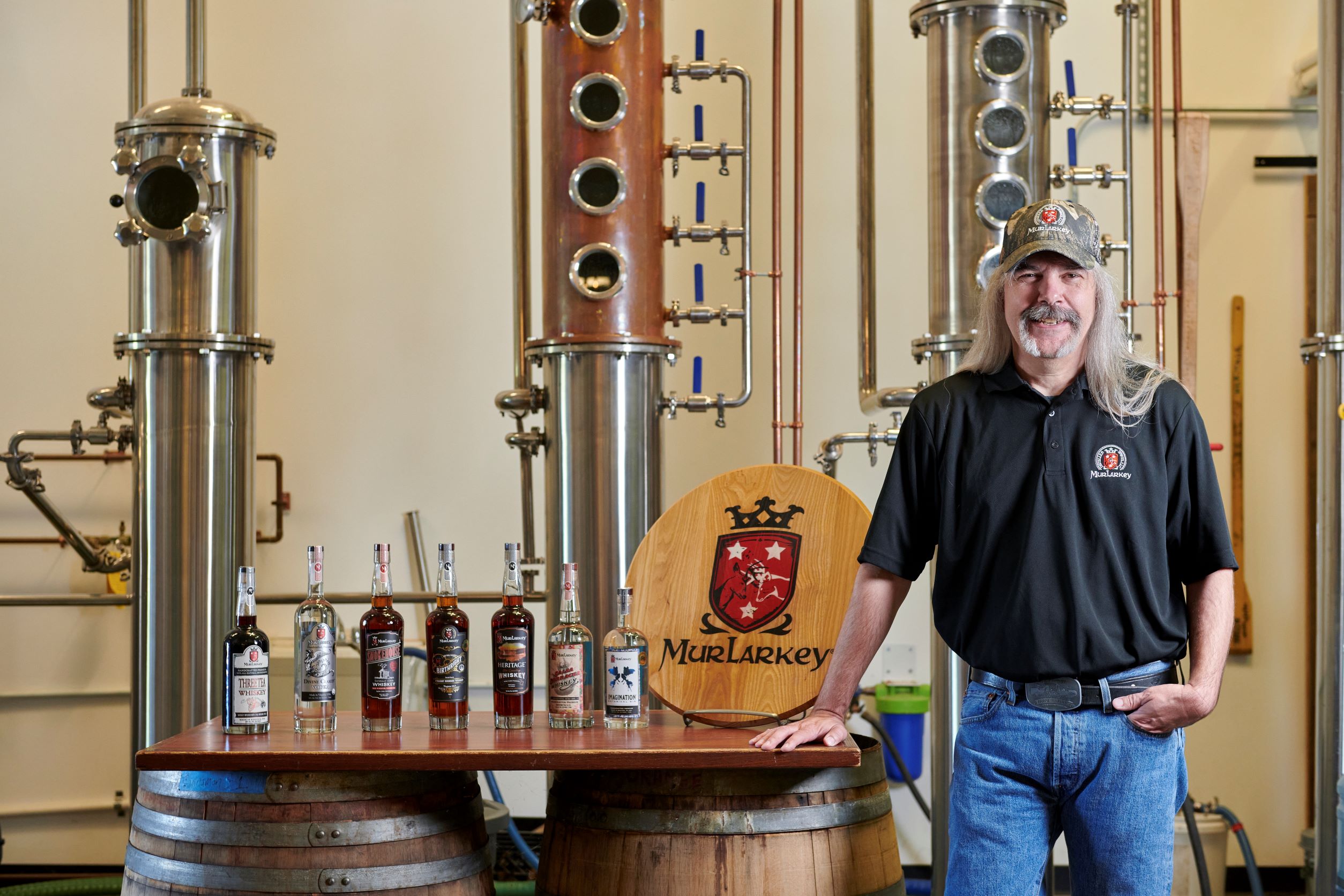 Kevin Szady
Head Distiller, MurLarkey Distilled Spirits, Prince William County
What inspired you to begin making spirits?
I've always been a whiskey guy. Back in the day, a lot of people were making beer in their garage or basement. I went another route. I tried my hand at whiskey and the rest is history.
How has being part of the Virginia Spirits Trail affected MurLarkey's business?
MurLarkey has grown to be a local attraction. We were blessed to be named twice in Travel + Leisure's "25 Best Distilleries in the U.S." — No. 16 in 2018 and No. 4 in 2020. I think this popularity combined with the Virginia Spirits Trail is helping to put MurLarkey and Virginia spirits on the map.
What are the benefits of operating in close proximity to other distilleries?
Certainly, this offers convenience to the tourist or even locals looking to hit a few places on a day trip or weekend getaway. Kentucky and Tennessee have done a wonderful job in fostering their respective bourbon and whiskey trails. MurLarkey sees the opportunity to foster a similar scene here in Virginia.
How important is local/regional authenticity in marketing tourist-oriented businesses like distilleries?
Authenticity is very important. Consumers can tell if something is fake. This, of course, goes hand in hand with superior product. As with any artisan craft product, tourists (and consumers) are seeking what they can't get in their local market. They want the experience, not just spirits. That combination is the magic of MurLarkey.