Virginia Economic Review
In this issue of Virginia Economic Review, we discuss Virginia's outstanding quality of life, recognized by Forbes as the best in the United States. Highlights include looks at the Commonwealth's natural beauty, four-season climate, cultural and family amenities, and vibrant cities. Article highlights include:
Remote Control: What's Next for Telework After the Huge, Sudden Boost From the Novel Coronavirus?
Selling Scenery: Roanoke Region Capitalizes on Outdoor Amenities
Virginia: The Newcomer's Perspective
Notable Virginians Making a Difference
Virginia Beer Company Makes Export Inroads
Past Issues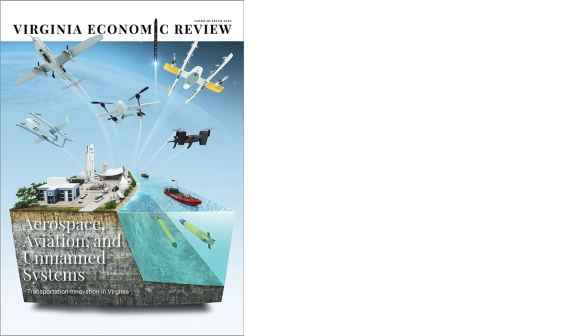 This issue highlights Virginia's place at the forefront of the aerospace, aviation, and unmanned systems industries.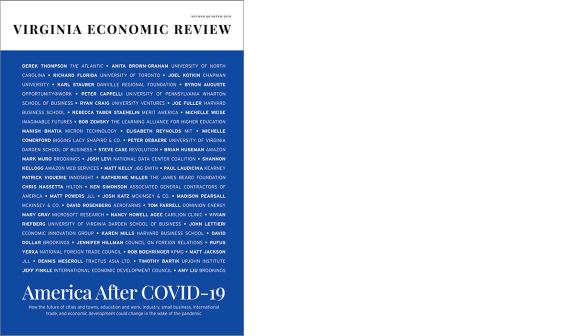 This special feature issue highlights permanent changes that may occur across various sectors of American life as a result of the COVID-19 pandemic.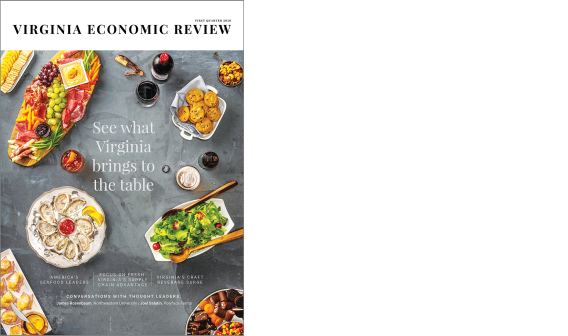 This issue explores Virginia's position in the food and beverage processing industry and why so many prominent manufacturers choose to operate in the Commonwealth.
View All Issues
Podcasts
January 19, 2021
Chief Technology Officer and Executive Vice President, Technology and Research, Microsoft
January 19, 2021
President and CEO, Virginia Tourism Corporation
October 7, 2020
CEO and Executive Director of Virginia Space
Hear All Podcasts