Virginia Economic Review
In this issue of Virginia Economic Review, we discuss why so many executives choose Virginia for their corporate headquarters. Article highlights include:
Innovation Lives at National Landing: An Update on Amazon's HQ2
Home Away From Home: A Look at International Company Headquarters
Virginia's Smaller Metros Prove Fertile Ground for Tech Headquarters
From Boots to the Boardroom
Past Issues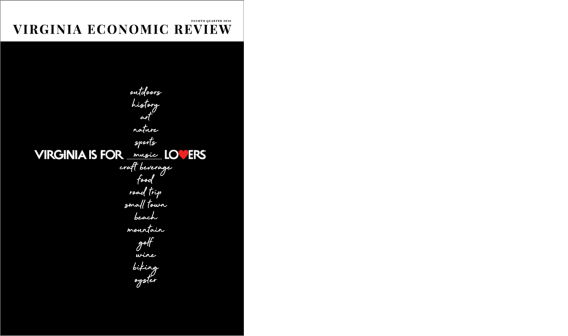 This issue highlights Virginia's outstanding quality of life, including its natural beauty, four-season climate, and cultural and family amenities.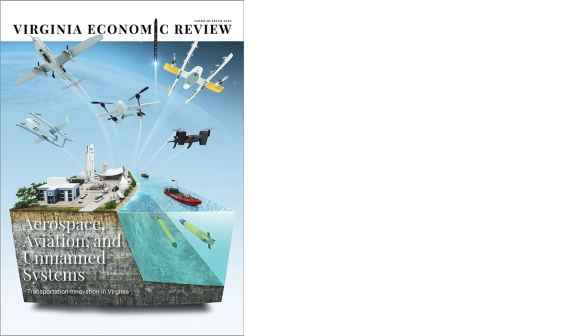 This issue highlights Virginia's place at the forefront of the aerospace, aviation, and unmanned systems industries.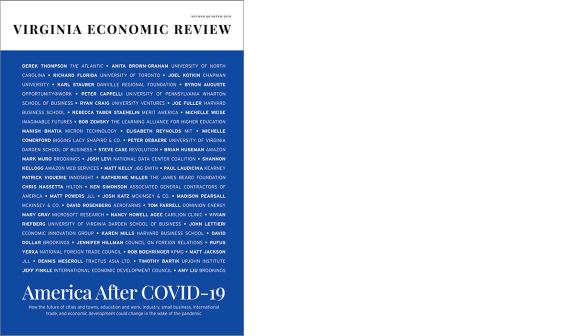 This special feature issue highlights permanent changes that may occur across various sectors of American life as a result of the COVID-19 pandemic.
View All Issues
Podcasts
April 5, 2021
Founder and CEO, Appian
April 5, 2021
Top site consultants Greg Burkart, Jeannette Goldsmith, and Chris Schastok
January 19, 2021
Chief Technology Officer and Executive Vice President, Technology and Research, Microsoft
Hear All Podcasts