Virginia Economic Review
In this issue of Virginia Economic Review, we explore the economic value that international trade brings to companies and consumers and detail Virginia's ambitious international trade plan to boost exports by 50% over the next 10–15 years.
Business Without Borders: The Economic Value of International Trade
What's Next for International Trade?
Virginia Sets Course for Robust Trade Growth
The Port of Virginia: A Crucial Link in Export Supply Chains
Bespoke Export Support: A Look at Virginia's Best-in-Class Export Assistance Programs
Past Issues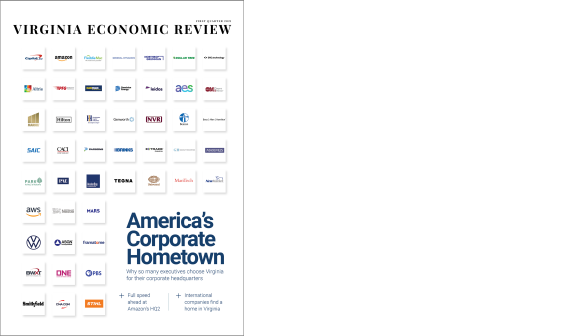 This issue highlights why so many executives choose Virginia for their corporate headquarters.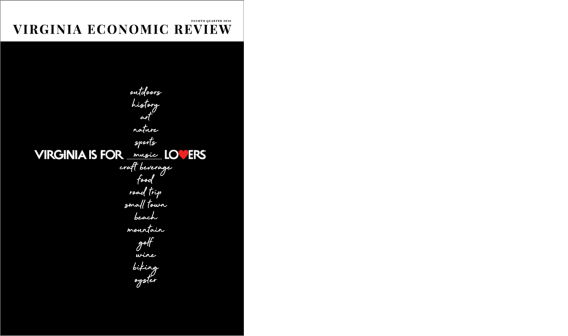 This issue highlights Virginia's outstanding quality of life, including its natural beauty, four-season climate, and cultural and family amenities.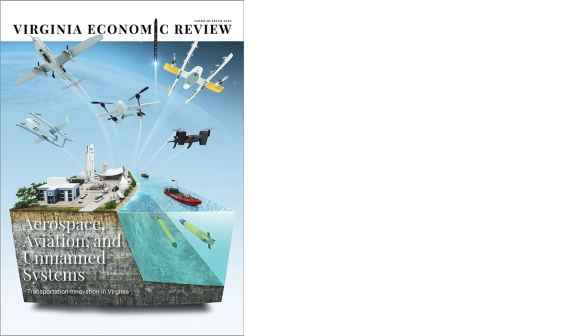 This issue highlights Virginia's place at the forefront of the aerospace, aviation, and unmanned systems industries.
View All Issues
Podcasts
June 24, 2021
Chairman and CEO, Enviva
June 24, 2021
CEO and Executive Director, The Port of Virginia
April 5, 2021
Founder and CEO, Appian
Hear All Podcasts