Virginia Economic Review
The current issue of Virginia Economic Review is about the future of manufacturing in the United States – and in America's top state for business. Article highlights include:
The Future of Manufacturing in America
The I-81 Corridor: A Thoroughfare for Manufacturing Success
Inside Virginia's Record-Setting Micron Project
Southern Virginia Showcases Next-Level Manufacturing Talent Pipeline
Podcasts
August 1, 2019
CEO and Executive Director of the Virginia Port Authority (VPA).
August 1, 2019
President and CEO of the National Association of Manufacturers (NAM).
April 17, 2019
Vice president and director of the Metropolitan Policy Program at Brookings.
Hear All Podcasts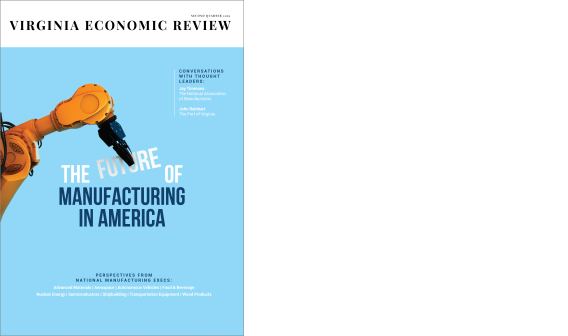 This issue explores the future of manufacturing in the U.S. as envisioned by C-level executives at some of America's leading manufacturers.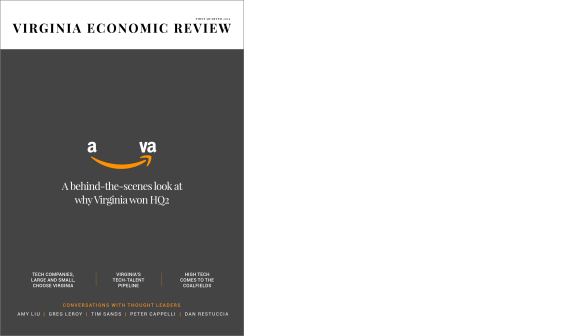 The first issue is all about tech companies, tech talent, and tech education in one of America's top states for tech.