Virginia Economic Review
In this issue of Virginia Economic Review, we discuss how advances in aerospace, aviation, and unmanned systems technologies are pushing business in new and exciting directions and how Virginia companies are at the forefront of those shifts. Article highlights include:
America's Unmanned Future
Opening the Final Frontier at the Wallops Flight Facility
Lowering the (Sonic) Boom at NASA's Langley Research Center
A Welcoming Atmosphere
Autonomous Vehicle Companies Build Foundation of Trust
Past Issues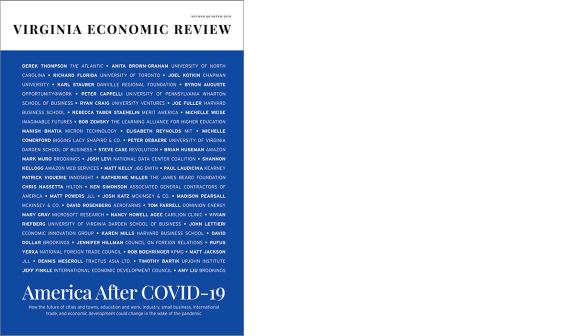 This special feature issue highlights permanent changes that may occur across various sectors of American life as a result of the COVID-19 pandemic.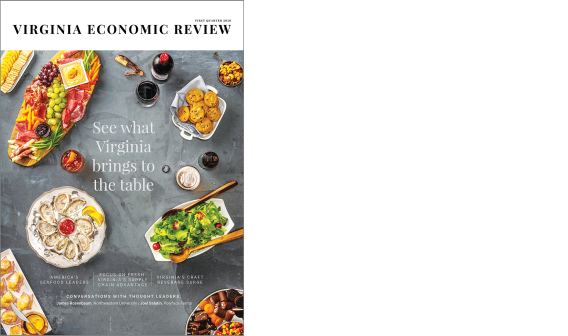 This issue explores Virginia's position in the food and beverage processing industry and why so many prominent manufacturers choose to operate in the Commonwealth.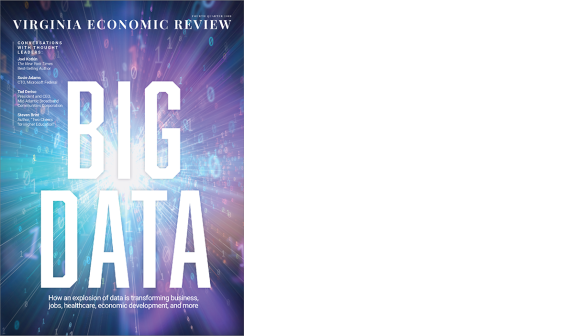 This issue explores how the explosion of data is remaking business across industries and the role Virginia continues to play in that explosion.
View All Issues
Podcasts
October 7, 2020
CEO and Executive Director of Virginia Space
October 7, 2020
CEO, CTO, and founder of Rocket Lab
July 23, 2020
President, College of William & Mary
Hear All Podcasts