Virginia Economic Review
In this issue of Virginia Economic Review, we feature insightful perspectives from dozens of thought leaders on how the future of cities and towns, education and work, economic development, technology, site selection, and various industry sectors in America (and Virginia) could permanently change in the wake of the COVID-19 pandemic. Article highlights include:
America After COVID-19
Virginia Companies Answer the Call
Virginia Universities Apply Expertise, Resources to COVID-19 Issues
Morgan Olson Ramps Up in Danville
On the Front Lines: Kollmorgen Increases Production to Support Global COVID-19 Response
Past Issues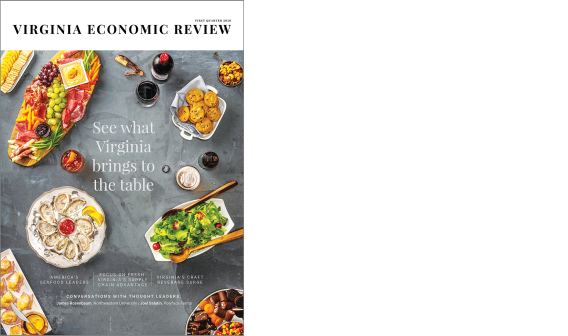 This issue explores Virginia's position in the food and beverage processing industry and why so many prominent manufacturers choose to operate in the Commonwealth.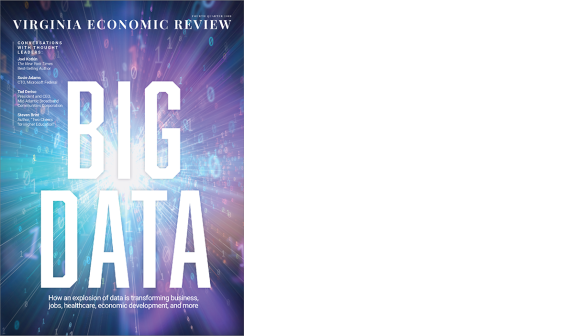 This issue explores how the explosion of data is remaking business across industries and the role Virginia continues to play in that explosion.
This issue explores the various dimensions of America's rural growth challenge and how Virginia is seeking to leverage its distinctive strengths to buck national trends.
View All Issues
Podcasts
July 23, 2020
President, College of William & Mary
April 1, 2020
Top site consultants Brian Corde, Scott Kupperman, and Brandon Talbert
April 1, 2020
A Conversation With James Rosenbaum, Professor, Northwestern University
Hear All Podcasts