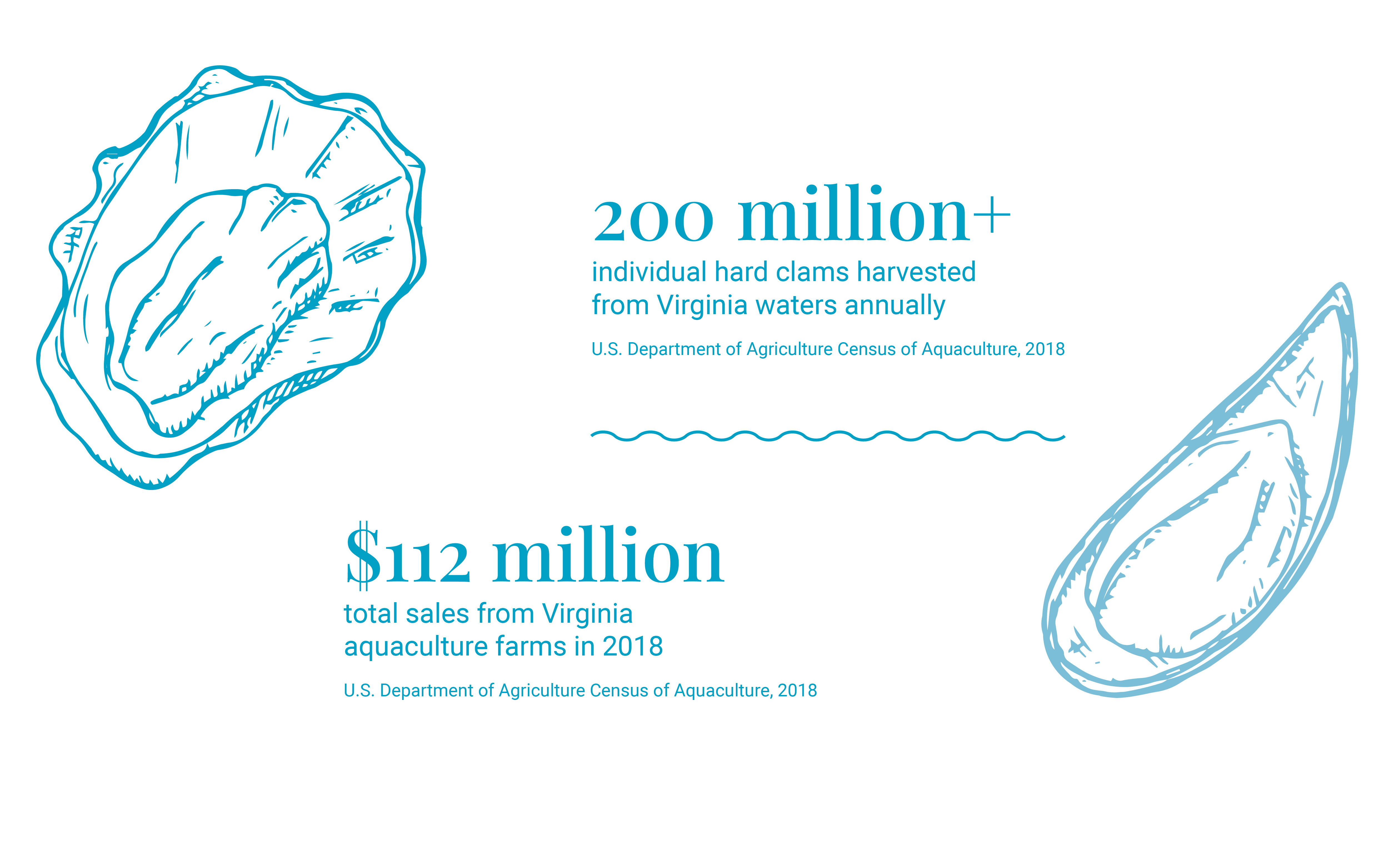 "We were able to forego traditional methods of harvesting, which were very detrimental to the health and condition of the Chesapeake Bay," Travis Croxton said. "We instead focused on helping to introduce aquaculture to the region — not only as a sustainable, but also a restorative approach" in which the company's oyster spawns help the species re-establish itself in the wild. Today, his company, Rappahannock Oyster Co., ships to top restaurants nationwide and operates five restaurants across the country.
The Croxtons are continuing to fine-tune their methods — their cages now sit on legs near the seafloor, minimizing visual disruption at the surface while helping to re-establish better growing conditions. Meanwhile, the rebounding oyster population continues to perform its crucial role of filtering excess nitrogen and phosphorus from the bay's waters.
New Twists on Ancient Techniques
In its most basic form, aquaculture is simply raising fish or shellfish in captivity for harvest. An aquaculturist builds a tank, holding pond, or lagoon to house the fish or shellfish, either temporarily or for the animal's entire life cycle, before harvesting the fish for consumption or sale.
Aquaculture systems range from simple freshwater ponds and saltwater lagoons to carefully monitored manmade tanks. Systems for shellfish make use of cages or pens positioned in lagoons or bays. This arrangement takes advantage of tidal movement and natural aeration while shielding shellfish from predators.
Many aquaculture operations rely on specialized hatcheries and/or nurseries to ensure healthy conditions for the full life cycle. Freshwater systems feature ponds or tanks of varying size and depth. The most carefully regulated freshwater systems are housed indoors under computerized temperature, light, and water quality conditions.