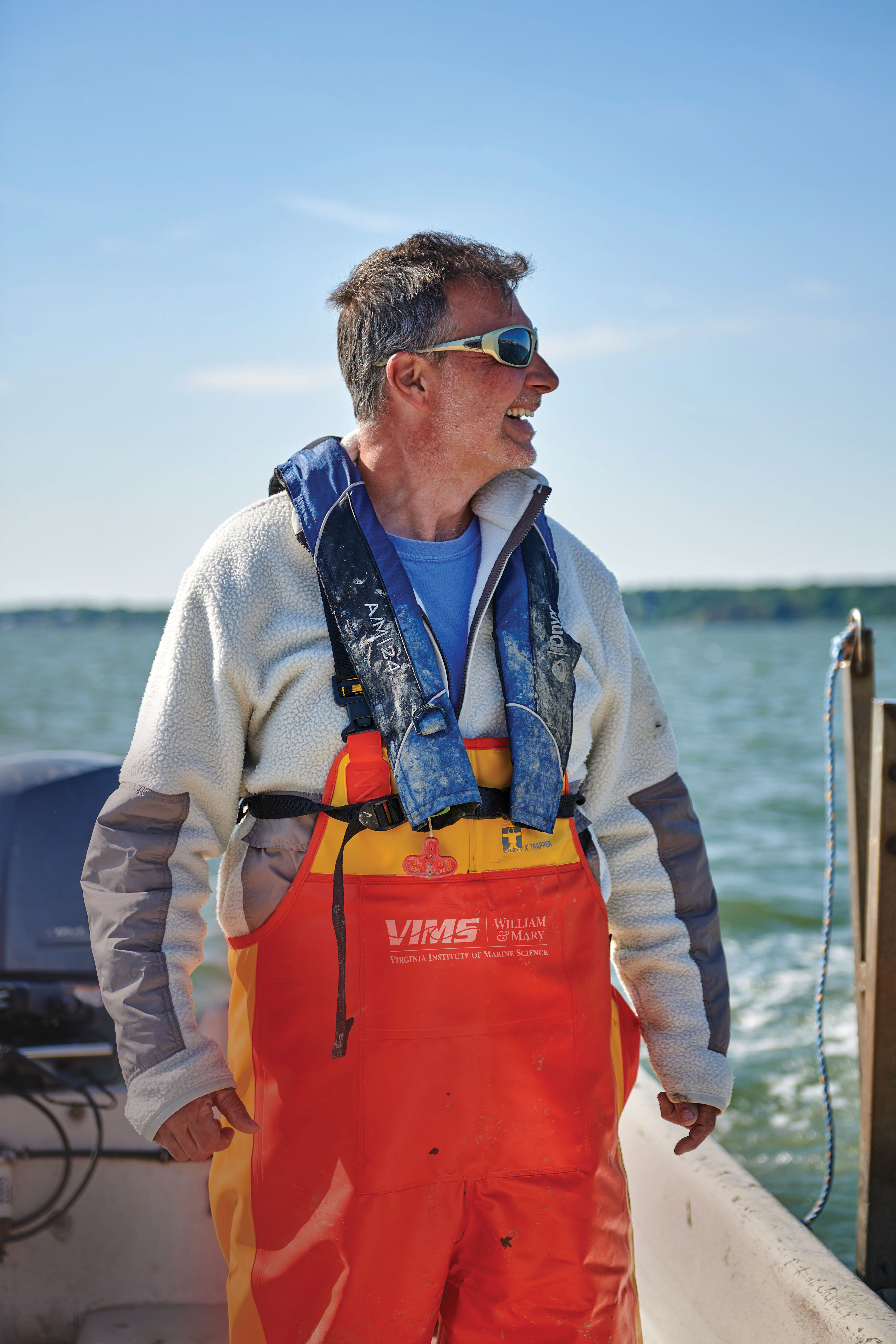 Virginia Institute of Marine Science, Gloucester County
Consider the strawberry. Its skin, slightly glossy in a deep crimson hue, warmed by gentle light. A burst of sweet juice when first pierced by the teeth, giving way to tart flavors and a subtly gritty texture from dozens of tiny seeds. A survivor of climate conditions — drought or flood, cold snaps or intolerable heatwaves — and attacks by animals and insects. A warrior against fungal infestations and bacterial infections.
Now imagine that strawberry was not grown in soil. Instead, it grew from seed to fruit in a long, gutter-shaped vessel in water that has been engineered with all the nutrients, airflow, and light it could need to become an exemplar of its breed. Instead of a field, it was grown in a facility as sterile as a neurosurgery operating room. Instead of overalls and flannels, these farm workers wear sanitary coveralls, hair nets, and shoe coverings.
This strawberry is a product of controlled environment agriculture (CEA), the fastest-growing sector of agriculture in Virginia.
Most CEA facilities are indoor, completely enclosed buildings. Many rely on artificial light and vertical growing structures. Some are hybrid models, closer to greenhouses with glass roofs for natural light. In the case of aquaculture, shellfish are bred and raised to the larva stage in hatcheries that resemble laboratories, but the outcropping of shellfish to maturity happens in natural environments.
CEA tends to be more expensive than traditional agriculture, but has numerous benefits and advantages that make it worth the cost. It currently accounts for up to 2% of food production in Virginia.